October 1, 2014
Climate of Terror - more comics at The Nib
October 1, 2014
100% percent true and accurate!!
(via truth-has-a-liberal-bias)
October 1, 2014
what the fuck is wrong with ths bird why does it have sexy legs for strutting

well you can tell by the way i use my walk that im a womans man no time to hawk
(Source: ushijima1129, via librarianish)
September 30, 2014
I think I stumbled on the Internet's greatest Yelp review.

How can you be upset by this?
Maybe if they brought back an ice cream for Ross, too?
September 30, 2014
Major League Baseball Playoffs
Major League Baseball Playoffs
I don't have much rooting interest in this year's MLB postseason, but I've gone ahead and ranked teams from "most like to see win the World Series" to "least like to win the World Series."

Pittsburgh
Kansas City
Washington
Detroit
Oakland
Baltimore
San Francisco
Los Angeles Angels
Los Angeles Dodgers
St. Louis

Probably the most compelling World Series matchup for me is Pittsburgh vs. Kansas City,…
September 30, 2014
Reminds me of visiting my Great Aunt, and waddling out after a few of her "snacks."
(via caitlinpainterxx)
September 30, 2014
(Source: flyingmemes, via caitlinpainterxx)
September 30, 2014
September 30, 2014
"Fans of market forces for education simply don't understand how market forces actually work. What they like to say is that free market competition breeds excellence. It does not, and it never has. Free market competition breeds excellent marketing. McDonald's did not become successful by creating the most excellent food. Coke and Pepsi are not that outstandingly superior to RC or any store brand. Betamax was actually technically superior to VHS, but VHS had a better marketing plan. The market loves winners. It loves winners even if they aren't winning— Amazon has yet to turn an actual profit, ever, but investors think that Bezos is a winner, so they keep shoveling money on top of him. And when we enter the area of crony capitalism, which likes to pretend it's the free market, picking winners becomes even less related to success. Charter schools were once a great idea with some real promise, but the whole business has become so toxically polluted with crony capitalism that it has no hope of producing educational excellence in its present form. But then, the market has only one measure for winning, and that is the production of money. The heart of a business plan is not "Can I build a really excellent mousetrap?" The heart of a business plan is "Can I sell this mousetrap and make money doing it?" There is nothing about that question that is compatible with pursuing excellence in public education. The most incompatible part of market-driven education is not its love of money-making winner, but its attitude about losers. Because the market hates losers. The market has no plan for dealing with losers. It simply wants all losers to go away. Here's the problem. I teach plenty of students whom the market would consider losers. They take too long to learn. They have developmental obstacles to learning. They have disciplinary issues. They may be learning disabled. They have families of origin who create obstacles rather than providing support. What this means to a market-driven education system is that these loser students are too costly, offer too little profit margin, and, in their failures, hurt the numbers that are so critical to marketing the school. In PA, we already know how the market-driven sector feels about these students. It loves to recruit them by promising a free computer and a happy land of success where nobody ever hounds you about attendance and all homework can be completed by whoever is sitting by the computer. But sooner or later, those students are sloughed off and sent back to public schools. And by "sooner or later," I mean some time after the cyber-charter has collected the money for that student. The market sheds its losers, its failures (well, unless they can convince some patron or crony that they are just winners who are suffering a minor setback). Schools cannot. For the free market, failure is not only an option, but a necessity. Losers must fail, be defeated, go away. For a public school system, that is not an option. Only with due process and extraordinary circumstances should a student be refused a public education. And certainly no traditional respectable public school system can simply declare that it has too many loser kids, so it's going to shut down. The free market approach to schools must inevitably turn them upside down. In a free market system, the school does not exist to serve the student, but the student exists to serve the interests of the school by bringing in money and by generating the kinds of numbers that make good marketing (so that the school can bring in more money). And that means that students who do not serve the interests of the free-market school must be dumped, tossed out, discarded. To label students losers, to abandon them, to toss them aside, and to do all that to the students who are in most need of an education— that is the very antithesis of American public education. The free market approach to schools will no more unleash innovation and excellence than did 500 channels on cable TV. What it will do is chew up and spit out large numbers of students for being business liabilities. Free market forces will not save US education; they will destroy it. To suggest that entrepreneurs should have the chance to profit at the cost of young lives is not simply bad policy— it's immoral. It's wrong."
— CURMUDGUCATION: The Market Hates Losers
September 30, 2014
"A half-century ago, CEOs typically managed companies for the benefit of all their stakeholders – not just shareholders, but also their employees, communities, and the nation as a whole. "The job of management," proclaimed Frank Abrams, chairman of Standard Oil of New Jersey, in a 1951 address, "is to maintain an equitable and working balance among the claims of the various directly affected interest groups … stockholders, employees, customers, and the public at large. Business managers are gaining professional status partly because they see in their work the basic responsibilities [to the public] that other professional men have long recognized as theirs." This view was a common view among chief executives of the time. Fortune magazine urged CEOs to become "industrial statesmen." And to a large extent, that's what they became. For thirty years after World War II, as American corporations prospered, so did the American middle class. Wages rose and benefits increased. American companies and American citizens achieved a virtuous cycle of higher profits accompanied by more and better jobs. But starting in the late 1970s, a new vision of the corporation and the role of CEOs emerged – prodded by corporate "raiders," hostile takeovers, junk bonds, and leveraged buyouts. Shareholders began to predominate over other stakeholders. And CEOs began to view their primary role as driving up share prices. To do this, they had to cut costs – especially payrolls, which constituted their largest expense. Corporate statesmen were replaced by something more like corporate butchers, with their nearly exclusive focus being to "cut out the fat" and "cut to the bone." In consequence, the compensation packages of CEOs and other top executives soared, as did share prices. But ordinary workers lost jobs and wages, and many communities were abandoned. Almost all the gains from growth went to the top."
— Robert Reich Calls Out Harvard Business School for Its Role in Widening Inequality | Alternet
September 30, 2014
Song of the Week Follow-up: New Albums by Clap! Clap! and Moon Hooch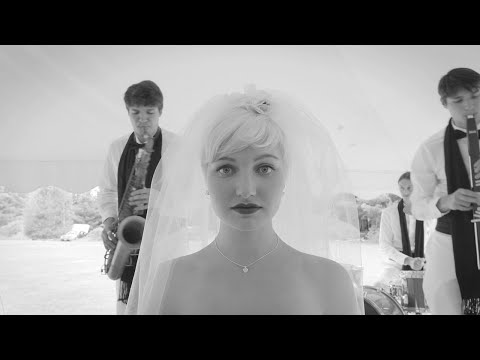 I haven't kept up with Song of the Week posts mainly because I haven't been hearing songs that excite me much the past month or so.  Maybe I'm being too picky or maybe I'm not listening to enough new music.  Regardless, now more than ever, if you have a song to share, you should post it in the comments.

I am excited that there are new albums from a couple of Song of the Week laureates, which you…
September 30, 2014
"
It used to be that economic expansions improved the incomes of the bottom 90 percent more than the top 10 percent.
But starting with the "Reagan" recovery of 1982 to 1990, the benefits of economic growth during expansions have gone mostly to the top 10 percent.
Since the current recovery began in 2009, all economic gains have gone to the top 10 percent. The bottom 90 percent has lost ground.
We're in the first economic upturn on record in which 90 percent of Americans have become worse off.
"
—
Robert Reich writes Why the Economy is Still Failing Most Americans (via holygoddamnshitballs)
We are an efficient society. Those efficiencies have gone mostly to the top 1% by the greedy CEO-class using stagnant overall wages, low minimum wages, and outsourced labor en masse. Our society has squeezed every last drop out of the working classes.
A broad recovery is forbidden by the CEO-class.
(via
liberalsarecool
)
(via liberalsarecool)
September 30, 2014
This week's comic: "March of Doom"
September 30, 2014
A Brooklyn Literary Map: The Best Book for Each Brooklyn Neighborhood
September 29, 2014
Are You a Thugger? 3 New Cases - more comics at The Nib
Olga and I just ate clam chowder at the Union Oyster Bar in the North End while watching the Bruins and drinking Sam Adams. You can't touch how...

So, if you put your URL in here, you can listen to all the music you've...